Welcome, BRLI Alumni! The BRLI Alumni Network extends back to the inaugural class of 1998. Below is a list of alumni by class:
Thomas Bearor, Michael Corbett, Tracy Cousineau, Amanda Cummings, Francesca DeSanctis, Veena Dinesh, Michele Dwyer, Sara Green-Hamann, Danielle Hewes, Amy Jones, Elizabeth Keenan, Ruth Lyons, Susan MacKay, Paul Monyok, Angela Oechslie, Kristen Oliver, Kyle Oliver, Kathryn Parker, Suzie Phillips, Robert Rawcliffe, Jaclyn Silk, Kelley Syphers, Walter Tardiff, Janelle Wuoristo.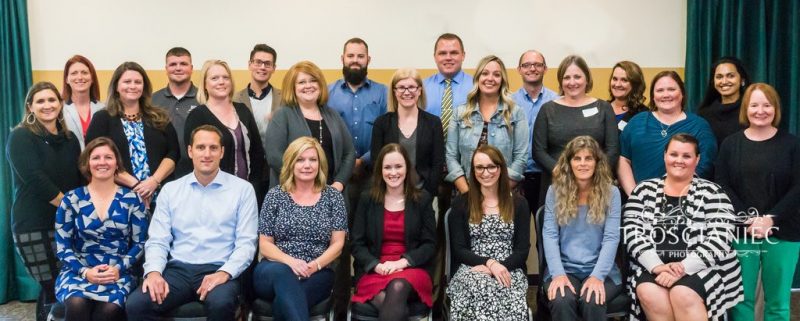 Michelle Beal, Jeremy Clay, Michael Cormier, Brian Cotlar, Tom Dorrity, Karen-Ann Ellis, Jenny Gage, Scott Harvey, Kristen Hickmon, Alaina Jacobs, Ami Johnson, Thomas Lasko, Jr., Veronica Levesque, Rebecca Liberty, Amanda Martin, Paula Matlins, Megan Muth, Kathryn Ravenscraft, Gretchen Schaefer, Melissa Scott, Melissa Smith, Kimberly Stewart, Josh Whalen, Paige Wilcox, Emily Woodbury, Brianna Woodworth.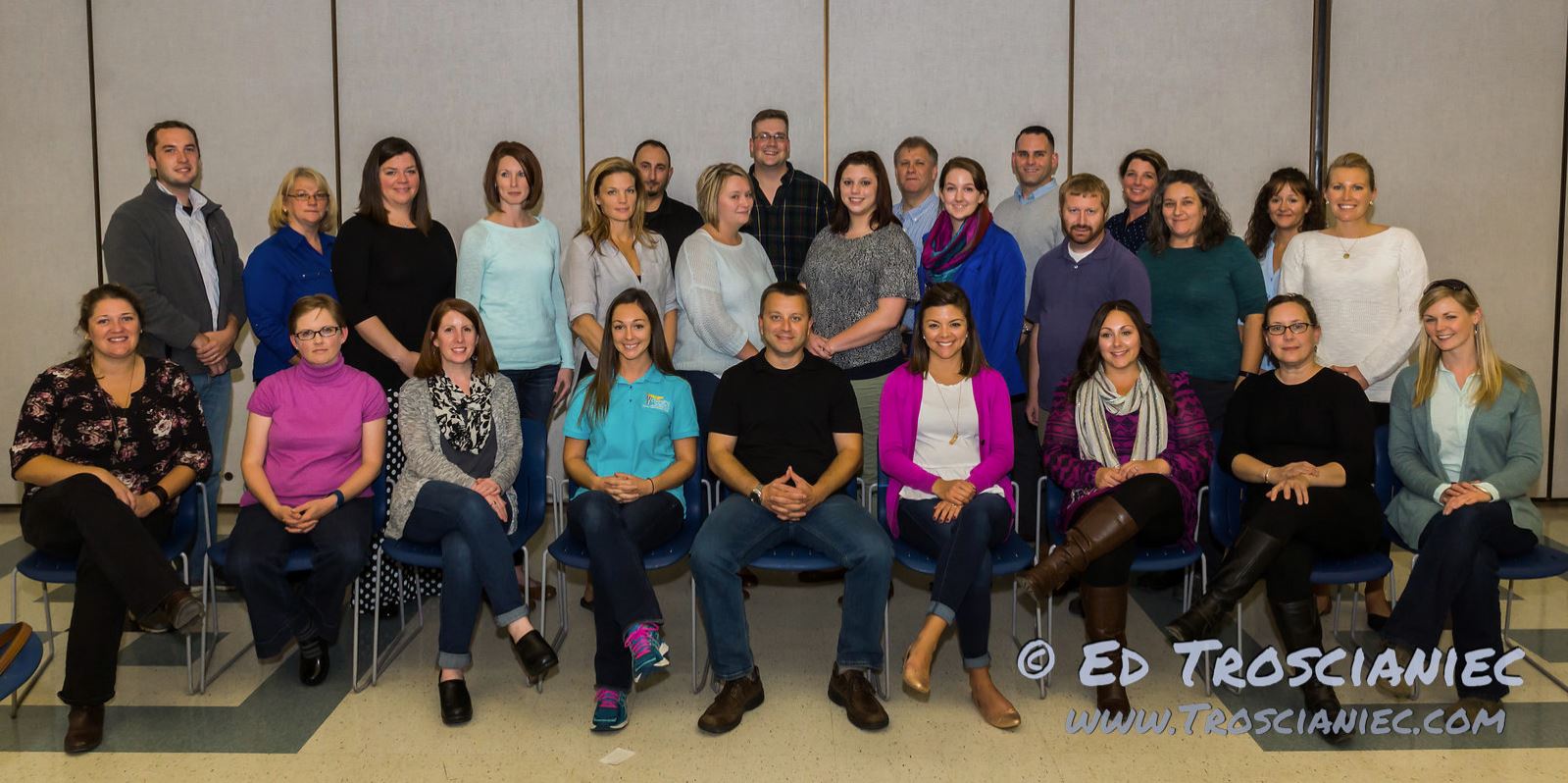 Kathleen Adams, Autumn Allen, Caitlyn Benn, Stefani Berkey, Taylor Black, Monique Bouchard, Sherri Clark, Larry Clifford, Clare Davitt, Valarie Flanders, Stacy Green, Kathleen Harding-Heber, Jason Harkins, Sarah Hesseltine, Kate Hills, Bracy Hood, Patrick Lemieux, Charles Lever, Justina Miles, Nicole Morgan, Rebecca Parent, Katie-Ruth Perry, Katie Petersen, Nathan Strout, Shelley Sund, Lawrence Whittemore.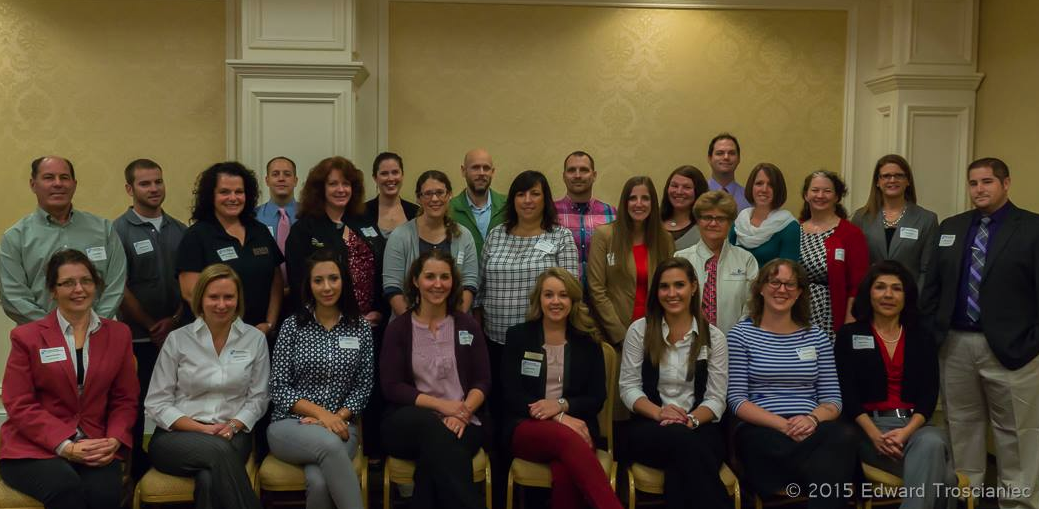 Caitlin Brooke, Jodie Burckhard, Sue Busque, Anne Cambridge, Jennifer Curtis, Jon Davis, Sandy Fortin, Joseph Gagnon, Lisa Gallant, Pauline Higgins, Laurie Linscott, Sarah McCarthy, Sarah Nichols, Jessica O'Neill, Kevin O'Connell, Keith Piehler, Joanna Rousey, Joshua Saucier, Benjamin Smith, Tracy Tenney, Sheila Thibodeau, Mike Wilcox, Lorri Wright
Justin Allen, Abbie Armstrong, Cynthia Bergin, Lee Anne Boutaugh, Laurie Bragg, Jessica Corson, Tony Crews, Chad Desjardins, Robert Freese, John Gibboni, Nicole Gogan, Kate Grover, Michelle Hale, Kristen Holland, Ryan Johnson, Courtney O'Donnell, Kelly Pearson, Jillian Piehler, P. Coney Quinn Jr., Stephanie Shayne, Jennifer Therrien, Melinda Wood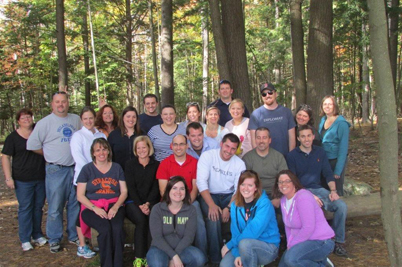 Barbara Dunakin, Bonnie Melanson, Dan Pittman, Hayley Gilman, Jamie St. Clair, Jason Clay, Joel Farley, John Belding, Katrina Mumford, Kevin Peterson, Kirsten Ismail, Kristen Card, Lynn Doughty, Maren McGillicuddy, Matt Donahue, Melanie Klein-Robbenhaar, Melissa Huston, Michael Elliott, Natalie Degerstrom, Patrick Hughes, Peter Philbrick, Stacie Buzzell, Tricia Peterson, Vanessa Madore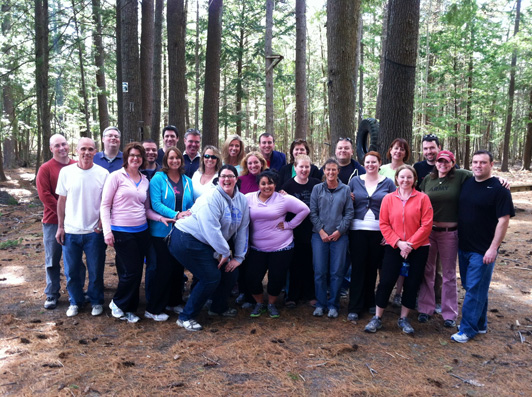 Alex Gaeth, Amy Freeman, Andrea Littlefield, Angela Marcolini, Aram Khavari, Barry Kitchen, Chris Rudolph, Christina Caron, Emerald Russell, Heather Mott, Heather Seavey, Jason Charland, Jonathan Griffiths, Kathy Reynolds, Katie Braggins, Kelly Scheetz, Kristy Kimball, Leah Williams, Lee Landry, Matt Allen, Nicole Kelley, Niles Parker, Stacey Young, Zach Means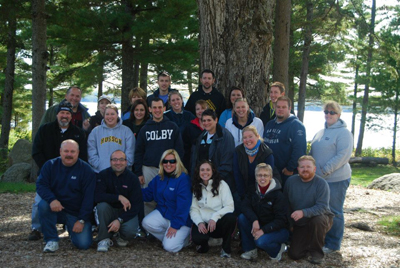 Lisa Bird, Jason Brown, Mark Chambers, Kevan Clements, Katherine Cormier, Edner Mae Fago, Beth Grant, Casey Harris, Ken Kimball, Randi McHugh, David McPhail, Sue Medley, Jeremiah Miner, Yury Nabokov, Roland Narofsky, Kendra Overlock, Ralph Patterson, Rebecca Perkins, Jonathan Pottle, Shelly Reilly, Jodi Reynolds, Joe Roberts, Joanna Russell, David Sands, Travis Wallace, Monica Woodside, Shelby Wright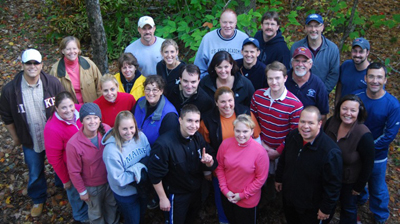 Alan Comeau, Benjamin Smith, Cinday Stevens, Donald Crump, Edward Troscianiec, Elizabeth Arrico, Stephanie Harp, Harrison Clark, Jamie Comstock, Jaime Laliberte, Jason Bird, Joshua Howes, Jay Palmer, Kris Burton, Kristie Miner, Laura Cushing, Michelle Chappelle, Peter Greeno, Scott Blake, Terry White, Scott Perkins, Stephanie Laplant, Stephanie Harp, Timothy Olesniewicz, Walter Shannon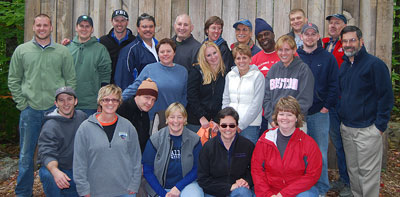 Atticus Mulready, Carol Anne Dube, Charles McMahan, Danielle Burke, Danielle Coombs, Darlene Hawkes, David Cust, Debbie Manning, Gary Savignano, Glen Hudgens, Harold Cote, James Gehrke, Jamie Ballinger, Jeffery Spaulding, John Ronan, Karen Tripp, Katy England, Lois Smith, Megan Grant, Nicole Stevens, Paige Gagnon, Rebecca Hobbs, Sarah Krautkremer, Sheri Butler, Stacey Haskell, Terry Jacobs, Tish Pendergast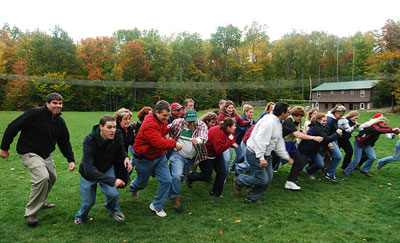 Brad Borman, Clinton Deschene, Danny Williams, David May, Heather Parent, J Martin, Jamie Roy, Joe McCarthy, Joseph Lynch, Karen Cashman, Karla McDougold, Lisa Rancourt, Marguerite Steadman, Martha Eastman, Melanie Israel, Michelle West, Nathan Briggs, Peter Dawes, Rosemarie Fowler, Sara Stevens, Scott Oxley, Shannon Coiley, Stephanie Wong, Tracy King, Trish Hansen, Vicki Blanchette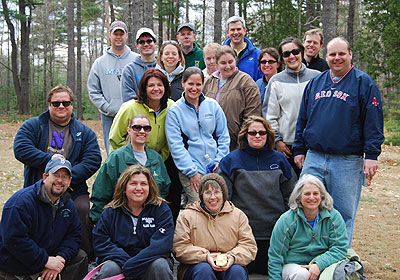 Amanda Kitchen, Ben Opperman, Caroline Lundquist Noblet, Danielle LaVine, Dennis Beers, Donald Corey, Doug Townsend, Heather Brountas, Janet Scully, Jenifer Richard, Jennifer Taylor, Jesse Moriarity, John Canders, Kathryn Hunt, Kelley Abdelqader, Kenda Speed, Kristen Hamlin, Laura Hoovler-Mitchell, Marie Stewart, Marie Hayden, Mindy Wittington, Mischelle Adams, Pamela Kropp Anderson, Steven "Pudge" Harrison, Suzanne Spruce, Todd Saucier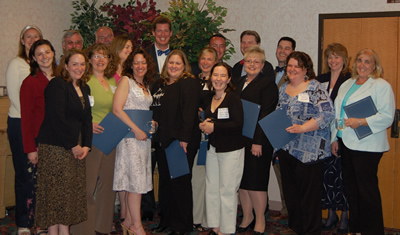 Barbara Baker, Bob Potts, Cale Burger, Christopher Winstead, Don Mitchell, Elaine Commeau, Elizabeth Clayton, Elizabeth Sutherland, Frances Tracy, Jeff Bennett, Jonathan Labonte, Kerrie Gillies, Lucy Eaton-Hawkins, Marion Syverson, Mark Armstrong, Nancy Cambridge, Paul Deschene, Peter Cook, Sheridan Kelley, Shirar Patterson, Stephanie Cote, Sue Tidd, Susan Lessard, Thomas Stewart, Vinal Applebee, Wade Merritt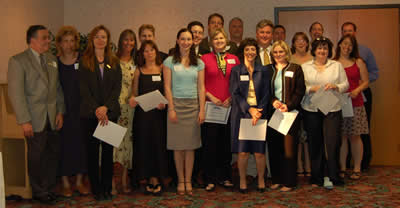 Barry Martin, Brett Landon, Brian Bowman, Brian Haggerty, Cary Weston, Chris Frank, Cindy Smith, Deandra Briggs, Donna Ingraham, Glen Mower, Heather McCarthy, Jay Muth, John Sheehan, Kevin Gresser, Lance Cote, Lisa Phillips, Liz Russell, Mike Cyr, Nicole Fletcher, Peter Cunningham, Renee Hudgens, Rich Avery, Robert Zavaleta, Stephanie Bell, Stephen Colson, Troy Dean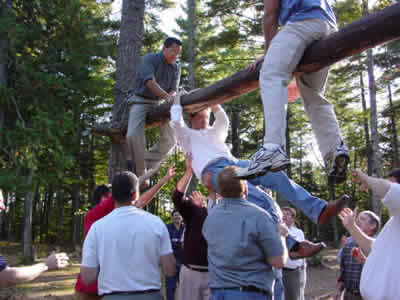 Andy Orazio, Becky Brimley, Bucky Gahagan, Bud Cushman, Carrie Anderson-Paquette, Cynthia Rollins, David Colter, Don Hanson, Gail Trask, Jodie Kandel, Julia Comeau, Karen Holyoke, Karen Higgins, Kevin Carr, Lisa Martin, Michele Richardson, Nancy Roberts, Patricia Cummings, Paul Saliwanchik, Sharon Brasslett, Susan Jonason, Tami Wagstaff, Thomas Caron, Tim Archer, Tom Babineau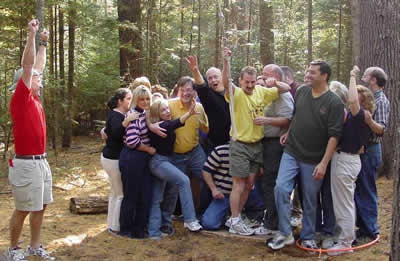 Anne Hartmann, Bob Kreitzer, Bonnie Irwin, Brian Jacobs, Brian Dubois, Caitlin Roberts Sullivan, Chuck Major, Deb Neuman, Emily McIntosh, Gary Baldwin, Grazyna Dibbell, Jane R. Briggs, Janet Spencer, Jennifer Moore, Mary Marin-Lyon, Mike Fern, Pat Gaetani, Richard White, Richard Armstrong, Robert Kreitzer, Sam Cronkite, Tom Manzo, Tom Violette, Valarie Coolong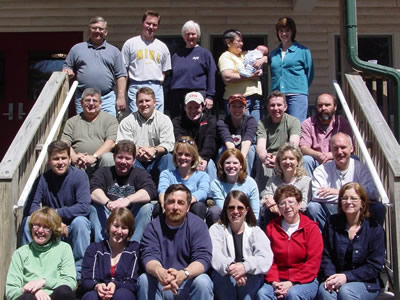 Carrie Elliott, Chad Michaud, David Doolittle, Debra Jacques, Emma Creaser, Ethel Hill, Jane Searles, Jennifer Morin, Marshall Maglothin, Michael Dowd, Rebecca Reeve, Robert Brown, Robert Kreitzer, Rodney Jacobs, Ron Osborn, Tom Palmer, Tori Britton
Brenda Gerow, Brian Gardiner, Catherine Haskell, David Austin, Jennifer Holmes, Jim Rushton, Joanna Bradeen, Jon Eames, Karen Mitchell, Linda Coleman, Lisa Harris, Bill Lucy, Mark Wellman, Mary Brann, Mike Youngblood, Renee Kelly, Rich Heleen, Rick Swan, Rob Reeves, Vernita Leins,
Carol Colson, Catherine Roach, Emil Genest, Gary Creaser, Jack Henessey, Jill McDonald, Jim Macleod, Joan Kostacopoulos, John Butera, Mary Griffin, Mike Kearney, Rita Bragdon, Russ Van Arsdale
Barbara Riley, Dennis Marble, Diane Nelson, Guy Theriault, Jack Decamp, Jeff Leino, Karen Marsters, Karl Ward, Merlene Sanborn, Nedra Foster, Pamela Bowerman, Pamela Clark, Patricia LeClaire, Paul Hammond, Richard Cattelle, Suzan Bell