The Bangor Region Leadership Institute was created by local community leaders to provide a program that nurtures future leaders who will impact the economic, social, and cultural environment of the region. Many alumni of the Institute have given selflessly of themselves and demonstrated exceptional leadership to shape the Bangor region and the vitality of the BRLI program.
To recognize the contributions of outstanding alumni, the Gary J. Creaser Volunteer of the Year Award is announced and presented each year at the BRLI Alumni Breakfast.
Gary Creaser, a 1999 graduate, held a long time affiliation with BRLI and continued that relationship for more than a decade. He was an exemplary volunteer, giving hundreds of hours to the enhancement of the programs of BRLI. Involved with several activities that impacted the program, Gary's contribution showed the truest meaning of what the perfect volunteer should be and do. From his leadership role as Board Chair to behind-the-scenes contributions when planning events, his affiliation with BRLI was longstanding.
Submit Your Creaser Volunteer of the Year Nomination
Nominations are due by Friday, September 20.
The winner will be formally announced at the BRLI Alumni Breakfast (tickets) on Friday, October 11.
Past Recipients
2012 – Ed Troscianiec, MetLife
2013 – Diane Nelson, CHCS
2014 – Kirsten Ismail, UBS Financial
2015 – Kristen Card, Husson University
2016 – Christina Caron, Husson University
2017 – Kelly Scheetz, UBS Financial
2018 – Terry White, PCHC (Retired)
2019 – Charles Lever, BangorHousing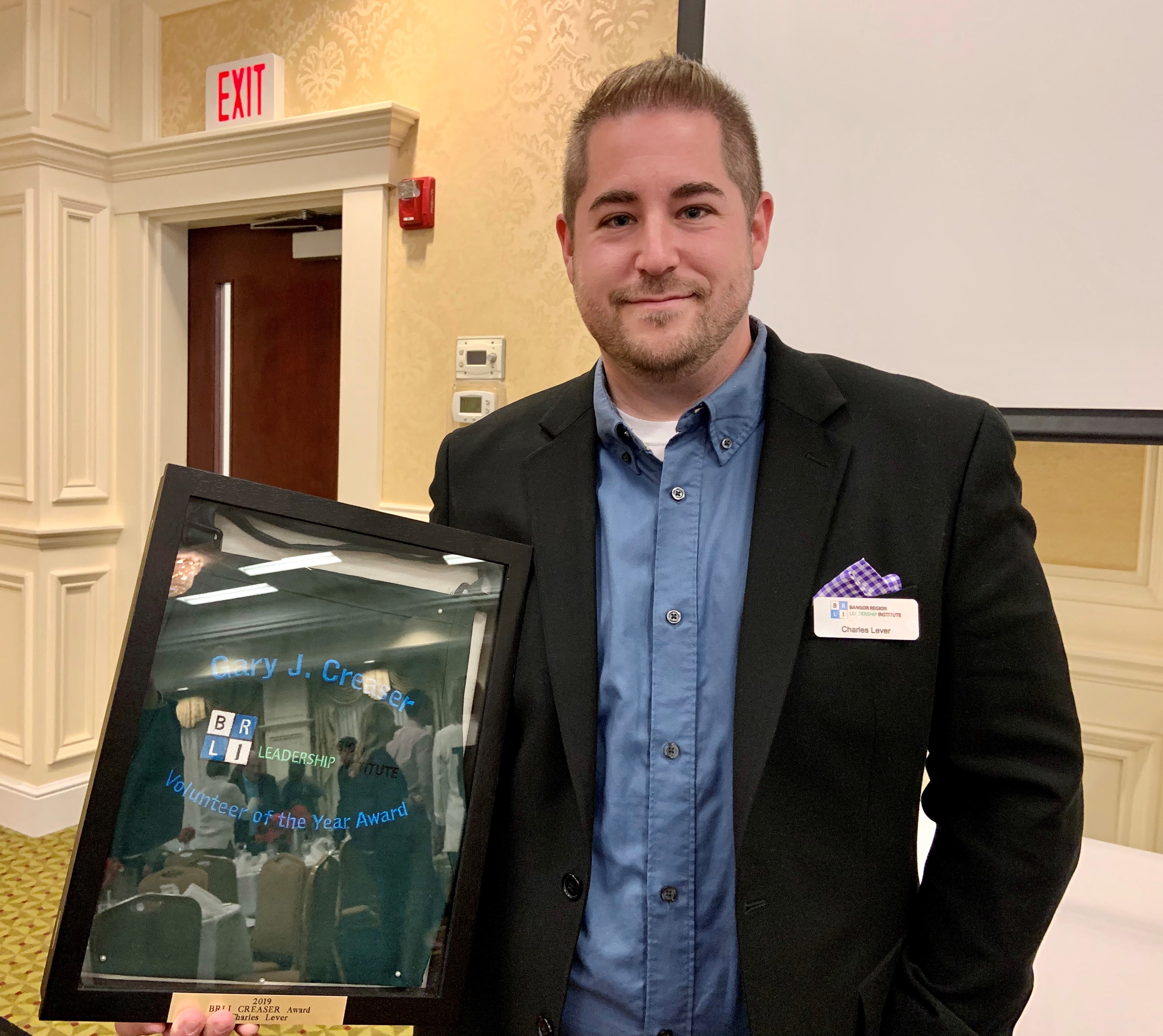 2019 Creaser Award winner Charles Lever.