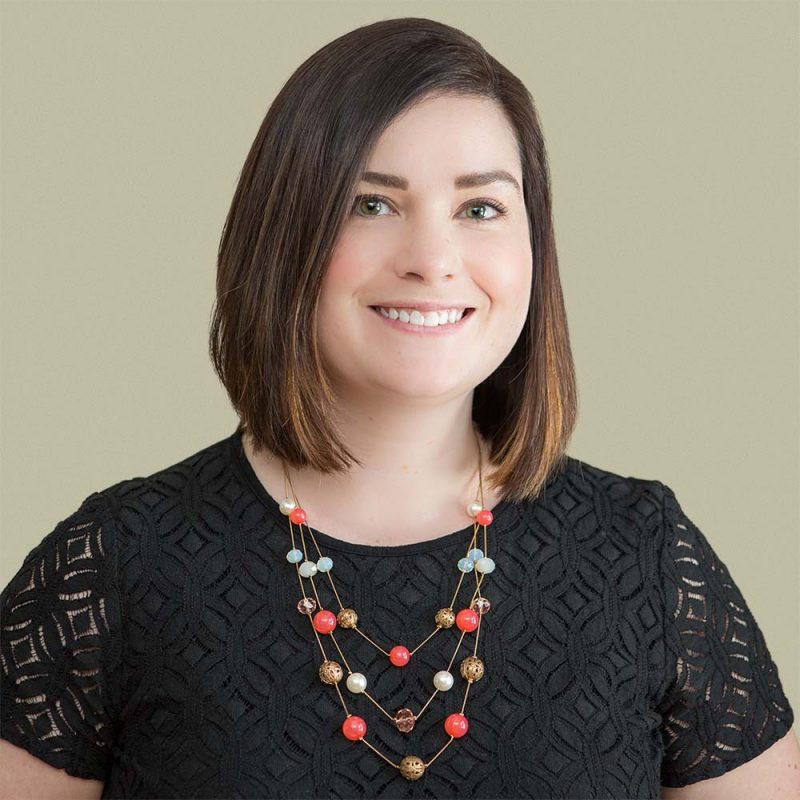 Bangor Region Leadership Institute (BRLI) is proud to announce the 2019 G. Clifton Eames Leadership Award will be presented to Jillian Piehler, BRLI Class of 2014. The Bangor Region Leadership Institute (BRLI) was created by local community leaders to provide a program that nurtures future leaders who will impact the economic, social, and cultural environment of the region.
The G. Clifton Eames Leadership Award is presented each spring to an outstanding BRLI Alumni who has demonstrated exceptional community leadership and whose efforts have made a lasting positive impact on the Bangor Region. The award is named for Clif Eames, who is a model of leadership in the Bangor region, and an example of what BRLI graduates should strive to be in the community.
"As a leader, volunteer, and small business owner in the community, I can't think of a better recipient of this year's G. Clifton Eames Leadership Award than Jillian. We are so thankful for all she does for BRLI and the community, and are excited to celebrate her at our 2019 Annual Dinner."
Jillian is a highly articulate, driven, goal-oriented, creative professional who illustrates collaborative leadership skills while working with fellow BRLI Committee members. She acts as a transformational leader, encouraging the ongoing development of others, as she focuses on the long-term goals and mission of BRLI while putting innovative marketing strategies into action.
Jillian grew up in the small town of Machias, Maine. She is a graduate of the New England School of Communications. She is a partner of Osborne Media. The Campaigns of Osborne Media have truly been innovative and inspiring.
Most of their work is with proud local businesses, including Acadia Hospital, Katahdin Trust, EMMC Champion the Cure, and Old Town Canoe to name a few. The tagline of her work is apt. "We listen first and create second." The work has shown the passion and love for the work and the community, bringing awareness to important campaigns, like the Acadia Hospital Beyond Labels campaign.
Jillian is a member of FUSION: Bangor, recently serving on the Steering Committee and Marketing Committee. She is a graduate of the BRLI Class of 2014, having also served on the BRLI Steering Committee. She is currently on the marketing committee. When she's not buried in sticky notes, Jillian enjoys reading, playing board games, and spending time with her husband and children.
The G. Clifton Eames Leadership Award was established to recognize the contributions of outstanding BRLI alumni. It was inspired by Clif Eames, whose leadership as a local businessman and commitment to the Bangor Region serves as an illustration of what an outstanding leader truly is. Each year, the award is given to a BRLI alumnus who has used their leadership skills, knowledge, and resources to benefit the community and the region.
Past recipients include  Shirar Patterson, Kelly Pearson, Elizabeth Sutherland, Jane Searles, Bob Potts, Dennis Marble, Deb Neuman, Bill Lucy, Dick Cattelle, Carol Colson, Rob Reeves, Merlene Sanborn, Jon Eames, and Karl Ward.
Jillian will be presented with the Eames Award at the BRLI Annual Dinner on Wednesday, May 8th at the Hilton Garden Inn Bangor. The annual dinner marks the end of the 2019 program year. Those interested in attending should visit brliexperience.org/events for tickets. BRLI is a program of the Bangor Region Chamber of Commerce. For more information, please contact the Chamber at 207-947-0307.