The class of 2013 engaged in some hardcore ideation with the University of Maine Foster Center for Student Innovation staff during their third class session. Working with their nonprofit partners, the Bangor Public Library and Penobscot Theatre Company, the class came up with two project ideas that they will work on for the remainder of the year.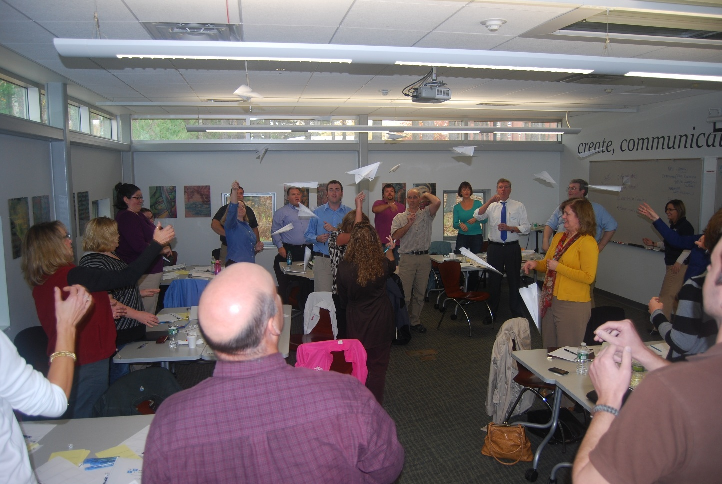 Members of the class of 2013 throw paper airplanes containing project ideas for their nonprofit partners. This exercise was part of the ideation process facilitated by the Innovation Center staff.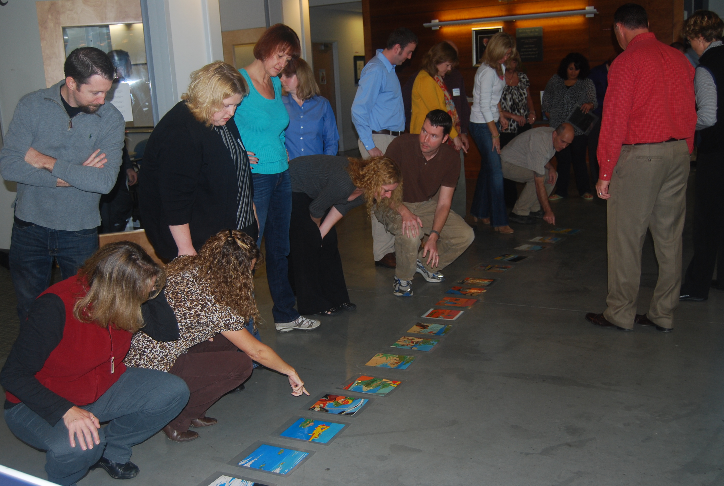 The class of 2013 works to complete a team-building activity facilitated by Kathy Hunt of Starboard Leadership Consulting.
In addition to working with their nonprofit partners, the class of 2013 got an in-depth look at the Bangor Region and Maine economies. Ed Cervone, President & CEO of the Maine Development Foundation, presented to the class on the Maine economy. There was also a small business panel compromised of Jen Brooks from EMDC, Mo Dube from the Small Business Administration, and volunteers from Bangor Score.